Make Your Sale a Success With Prime's Business Broker Advisory Team
When It Comes To Selling Your Business, Prime Delivers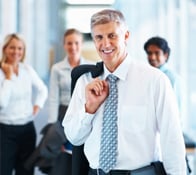 Prime Investments has completed business sales transactions in a wide variety of industries: from construction trades to companies whose software runs nuclear power plants, fragrance manufacturers to government contractors, consulting companies to engineering firms, health care to security companies, educational services … the list goes on.
But don't take our word for it. Click on the links below to see the results for yourself:
Prime has an extensive national database of qualified buyers -- equity funds, high net worth entrepreneurial individuals, investment bankers and other companies -- actively seeking businesses to acquire. We select the best buyer for your business and deliver results that meet or exceed your expectations.
Success Stories
---

With approximately $40 million in annual revenues, PSI is a leading regional commercial electrical contractor. Clients consist of property management companies and end-users such as General Dynamics, SAIC, Lockheed Martin, CNN, Verizon, BAE Systems, the Federal Reserve and Departments of State, Energy and Defense.
---
ACL is a government contractor engaged in the sale of computer hardware and software to federal government end-ueses. ACL has vendor partner relationships with most major vendors. With revenues in excess of $30 million and growing, ACL's customers include Lockheed Martin, General Dynamics, Boeing and Northrop.
---

trueITpros is a leading MSP (Managed Service Provider) to the Atlanta, Georgia business community. In addition to MSP services, the firm also provides IT Services, Website Development, Hosting and Maintenance and Online/Offline Marketing Services.
---

Inlingua DC is the premier school in the Washington, DC market providing instruction in English as a second language. With approixmatley $5 milion in annual revenues, IDC attracts students from around the world seeking to gain English proficiency before applying to US Colleges and Universities.
---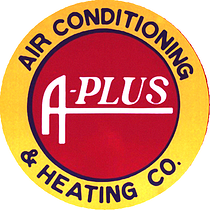 A-Plus Air Conditioning and Heating is a full-service residential HVAC company with annual revenues of $2.5 million. A-Plus has an installed based of 12,000 customers and maintains just under 2000 active service contract accounts.
---

Two-Way radios.com is an e-commerce site for two-way radios and related items used to maintain contact with mobile employees. The company also has a brick-and-mortar location to install and service large-scale systems for its commercial and government accounts.
---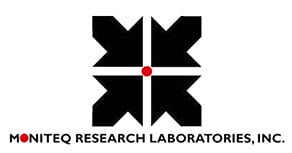 Moniteq is a national leader in the design and manufacturing of electronic door access control products for use in high-security environments such as State Department facilities and U.S. Navy ships.
---

Onco Diagnostic provides pathology and cytology services to physician offices, family planning clinics, reference laboratories, health care providers and cancer programs throughout the mid-Atlantic region.
---

Through the use of advanced proprietary video analytics, Eyewitness Surveillance provides real-time interactive video monitoring that replaces traditional security guard services at a fraction of the cost and with increased effectiveness and flexibility.
---

GlassTech designs and installs glass curtain walls, canopies, doors, heavy glass entrances in commercial and government facilities. The company has also pioneered the installation of bullet, blast and forced-entry resistant window systems.
---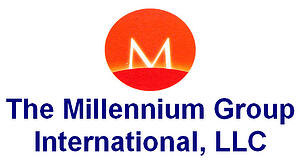 The Millennium Group consultants partner with clients to build organizational capacity, offering talent coaching, strategy development, training, executive/leadership development, succession management, customized organizational effectiveness solutions and human resources consulting.
---

Russell Corrosion Consultants is the nation's leading woman-owned corrosion engineering consulting firm, designing and implementing world-class corrosion control solutions for the government, military and private sectors.
---

TechAssist is the industry leader in operations management software systems for nuclear power plants and other asset-intensive continuous process industries.
---

Botanicus is a manufacturer and distributor of fine fragrance products for the home, including candle jars, fragrance puffs® and fragrance diffusers.
---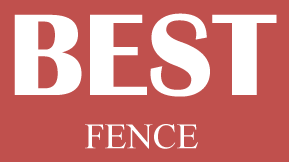 BEST Fence designs and installs high-grade commercial fencing solutions for state and local governments, large property owners and individual businesses.
---

Servpro Industries Inc. is the nation's leader in cleanup, remediation and restoration services for fire, water and mold damage. This business consists of three contiguous franchise territories operating as one business unit. As such, it is one of the top franchises in the entire Servpro franchise system.
---

AKJ Books sources and sells books and related educational materials to K-12 schools throughout the U.S.
---

Washington Management Services is a residential property management company specializing in high-quality residential properties in highly desirable locations, serving the needs of Foreign Service employees, World Bank officials and real estate investment groups in the greater Washington DC area.
---
Sample Of Recently Completed Sales
Remote Interactive Video Monitoring
Residential HVAC Services
Software For Nuclear Power Industry
VAR Computer Reseller/Federal Contractor
Commercial Electrical Contractor
Communications Systems
Commercial Glass Installation
National Educational Book Distributor
Manufacturer Of Electronic Access Controls
Convention And Property Management Signage
Fragrance Manufacturer
Waterproofing Contractor
HVAC Contractor
Telecom Provider
Site Work And Excavation Contractor
Plumbing Service
Heavy Crane Rentals
Management Consulting
Swimming Pool Design/Build
Engineering Consultants
Property Management Company
Foreign Language School and Certification Center
Disaster Cleanup And Restoration Services
Medical Diagnostics