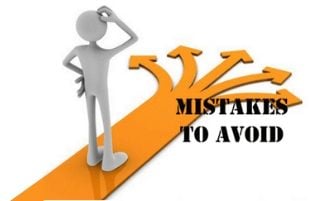 It took years for you to build your business, and it will take time to sell it. Rushing your exit could cost you money and leave you with regrets. Plan ahead and avoid these mistakes when selling your business.
Poor Preparation
Most buyers want to buy businesses that are "clean" and in good condition, not "fixer-uppers". To maximize the value of your business, you need to prepare. You should file all tax returns that are due, make sure your financial statements are accurate and up to date, make sure customer contracts, vendor contracts, leases, and other business documents are current and accessible. All employee paperwork, contracts, non-competes, etc. should be current. If you have any employee issues or disputes, you should try to resolve them. Likewise, try to resolve any pending litigation. And don't forget to clean up your physical facility. Serious buyers will want to see it. Cleaning out items you don't need and a fresh coat of paint can often make a business more attractive.
Breaching Confidentiality
Your intention to sell your business must remain strictly confidential. If employees, clients or customers find out, or even suspect, that you intend to sell your business, they may start looking elsewhere for jobs and suppliers. Confidentiality is a major reason to involve a qualified business broker. Brokers keep all communications about the prospective sale away from the business. Whether the business is located in Philadelphia, Baltimore, DC, or elsewhere, an experienced business broker will serve as the hub for all of the activity relating to your sale, and allow you to operate your business as you normally do, even while the wheels of the sale are turning. A broker's reputation rides on maintaining confidentiality as much as on the number of successful deals they conclude.
Valuing Your Business Incorrectly
Business owners will often look at their great employee team, the adversity they overcame together, the years of hard work, and feel that these factors should increase the value of their business. But buyers are not sentimental. Just like selling a house, or selling the product or service your company provides, your business will sell in a competitive market. Buyers will compare your business to other businesses on the market. They will want to know your EBIDTA—your earnings before interest, depreciation, taxes, and amortization. They will compare your business to other businesses on the market. They also want to know the risks and the trends in your industry. Your business broker will make sure that all legitimate items are counted in your EBIDTA so that your business is presented in its best light, and then "package" your business to highlight all of its positive attributes in order to obtain the highest possible selling price.
Phoning It In
When you have made the decision to sell your business, you may be tempted to ease off the day-to-day strain of keeping things going and continuing to grow. This is a big mistake. Not only will your employees and customers notice that you seem less involved, but "phoning it in" risks damaging your business's value. No one wants to buy a declining business for anything more than fire sale prices. To get the price your business deserves, you must stay actively involved in sustaining quality, profitability, and growth.
These are just a few common mistakes to avoid when selling your business. Contact Prime Investments to serve as your business broker to help guide you to a successful sale.