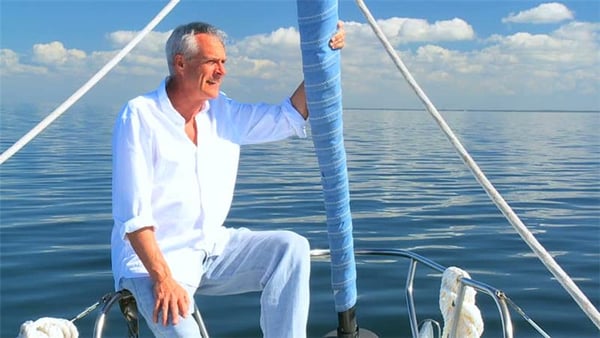 Pouring your heart and soul into building your business has consumed almost all your time and energy. Now that your business is well-established and running like a well-oiled machine, you may be thinking about retirement. What to do when you retire as a business owner may depend on how well you have planned your exit.
Create Your Own Retirement Plan
Qualified financial advisors can help business owners set up retirement plans that offer tax advantages and provide retirement savings. There are many strategies that allow business owners to salt away significant amounts of money in tax-deferred retirement accounts. One such strategy is to create a Defined Benefit Plan, a plan that can allow much larger annual contributions than the typical 401(k) plan. Consult your financial advisor and tax attorney for advice on contribution limits and tax treatment.
But ultimately, in addition to what you have saved along the way, the largest piece of your retirement plan is likely the monetary value of your business. Which leads us to . . .
Prepare (in advance) to Sell Your Business
To prepare yourself for a successful retirement, your need to have a plan - a "succession" plan. This may take the form of identifying a management team that can keep things running when you leave. But, more often it means selling your business to an outside buyer. When you sell, you secure your retirement by collecting a bundle of cash at closing. If, on the other hand, you turn over your business to management after you retire, you keep the risk that the business might fail. If it does fail, you either have to jump back in or risk seeing your retirement plan go up in smoke.
In order to prepare for the eventual sale of your business, and to make your business attractive to prospective buyers, you can start working on the following items now:
Develop a strong 2nd tier of management that can fulfill the functions that you take care of
Make sure your books and records are clean and in good shape
Start addressing any business weaknesses that need to be fixed, like risky customer concentration or inadequate control systems
Do whatever you can to keep the company on a strong growth path
You should engage the services of a reputable business broker before you are ready to start the sales process, so he can help guide you as to how best to position your business for a successful sales outcome.
Figure Out How You'll Spend Your Time
Many business owners obliterate work-life balance, spending every waking minute managing or thinking about improving their business. A sudden shift from a 60-80 hour a week schedule to totally free, unscheduled time is more than many business owners can handle.
What are you going to do with your time after you retire? Golf? Travel? Mentor young business people? More time with the kids and grandkids? Make a mock schedule of how you'd spend your time if you no longer must think about your business every waking minute of the day. Work with your financial advisor to determine how much income you'll need in retirement to maintain the lifestyle you'd like to have.
If the thought of not working at all is too much for you, find another career, start a new business, or identify causes you care about and volunteer your time and expertise. Remember, continuing to work and receiving a paycheck has implications for your Social Security payout if you haven't yet reached full retirement age.
Think about what to do when you retire as a business owner long before the time comes, and you'll be prepared retire securely and pass your business on to a new ownership team that will continue your legacy as a business owner.