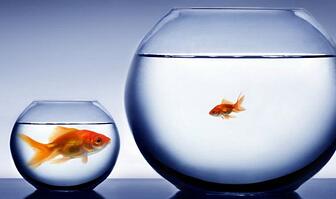 When it comes time to sell their business, many owners sit down with their Business Broker or M&A Advisor and tell them that this is going to be easy – that they already know who the perfect buyer is for their business. "My competitor just down the road," they often say "would be the perfect buyer – he already knows the business and he could just add my people and accounts. And I also sell X product or service that he doesn't have, and he could add that to his existing offerings. It's a perfect fit!"
Well . . . maybe. It might work. But be careful – offering your business to a competitor is fraught with peril. The risk here is that you and the buyer operate in the same marketplace. It's a small world. You have overlapping suppliers, customers and even workers who know one another. Although your advisor will have all prospective buyers sign Non-Disclosure Agreements prohibiting them from disclosing the fact that you are selling to anyone except direct deal advisors (typically accountants and attorneys), because you are in the same market, even an inadvertent breach of confidentiality could cause you serious harm.
But is the risk worthwhile? Will the competitor pay a strong price or even an above-market price to acquire your company? We find that the answer is typically "no". We consistently find that equity funds, individual buyers or other outside investors accept higher valuations than industry insiders. While your competition would love to acquire your clients and other assets, they generally don't like to pay for good will – after all, they already know how to provide the goods or services you provide.
That's not to say that selling to a competitor is never the right move - sometimes it is. For
example, if your competitor is doing a "roll-up" – aggressively acquiring a number of businesses in same the field to build a much larger company – you may be able to walk away with a good deal in hand. Or if your business has something that your competitor desperately needs but can't get, you may be able to leverage a strong price. But even these situations need to be handled with an abundance of caution.
What other types of buyers are there?
Private Equity Funds (PE)
PE firms are private companies comprised of groups of investors who pool money to buy and manage a portfolio of businesses. Although there are huge PE firms like The Carlyle Group or The Blackstone Group acquiring very large companies, there are also thousands of smaller PE firms that are active in the lower end of the market, buying companies that are worth between $1 million and $25 million. PE firms buy mature companies from owners who are either planning to retire, ready for a new business pursuit or who understand that professional management is needed to take their company to the next level.



PE firms offer several advantages over traditional buyers

:
High net worth – PE firms often don't need to seek outside financing.
Experience – PE firms typically have made multiple acquisitions and decide quickly whether they will make an

offer or not.

Professional management – PE firms can often provide the
management expertise the acquired company needs to realize its true potential.
Strong price – once a PE firm has decided to make an acquisition, it typically will make a good offer and try to get

the deal closed as soon as possible.

Hi-net Worth Entrepreneurial Individuals
These are individuals who have either been in business before or have the experience, skill and capital necessary to acquire and manage a business. Some will have a depth of knowledge and experience in your specific field; others will come with general business training and acumen that they can apply to manage and grow your company. An individual buyer uses his own money and/or borrows money from a lender to make an acquisition. Since he is risking his own assets, oftentimes including his home, he tends to be very careful. While it sometimes takes a bit more patience and "hand holding" to get a deal done with an individual buyer, once he is comfortable that your company represents a safe investment, the entrepreneurial individual is often the perfect buyer.

Companies in Related Fields or Different Geographic Markets
These are companies seeking to grow by acquiring a company with products or service offerings related to their existing core business or by acquiring companies in their core business in new geographic markets. They offer the advantage of having some degree of knowledge of your industry while being removed sufficiently as to not be a direct competitive threat. While perhaps not as aggressive as PE firms in their valuations, these companies often will pay a strong price because the acquisition creates synergistic value above and beyond the intrinsic value of the company they are buying.

To help choose the right buyer for your business and learn more about the business sales process in general, click on the link below, call us at 240 290-5000 or visit us at www.primeinvestments.us. We'll be happy to schedule a free initial consultation and complimentary business appraisal.

There's never an up-front cost or obligation, and all communications will be held in the strictest confidence.