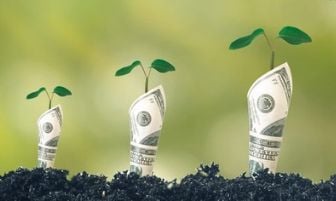 Small and mid-sized business owners looking to sell need to assess the fair market value of their business (the value of their business in the real world) before they put their business on the market. Fair market value isn't related to how much money you need for your retirement or how many years you devoted to building your business. It's an objective valuation of your business in a competitive market. It answers the question – given that there are similar businesses available to purchase, how much would a buyer pay for my business? The answer is based on several factors.
Cash Flow
To understand how much a business is worth, it is helpful to first ask this question: why would anyone buy my business? The most common answer is that the buyer wants to make money – he wants to buy your business and maintain or grow your cash flow. The technical way that the market calculates cash flow is EBIDTA – Earnings Before Interest, Depreciation, Taxes, and Amortization. But buyers may also consider benefits they would receive as the owner of your business, such as owner's salary, pension or retirement fund contributions, one-time expenses that won't recur, and other discretionary expenses that the business will pay for the benefit of the owner. Adding the owner's benefits into the calculations yields what is called Adjusted EBIDTA.
Comparables and Additional Factors
After the Adjusted EBIDTA is calculated, you will want to learn how much business with similar Adjusted EBIDTAs actually sell for. But comparable sales ("comps") for businesses are much more complicated than simple real estate comps. In addition to the Adjusted EBIDTA, business comps factor in the industry you're in, size, customer base, customer concentration, sales backlog, location, competition, economic trends, specific industry trends, management team, management systems, employee stability, intellectual property, equipment and vehicles and many other factors. All of these components go into determining what kind of company is truly "comparable" to another business and how one business stacks up against another.
Weighing all of these factors and considerations may seem a bit daunting. Gathering all that information, figuring out which of it is relevant to the market value of an individual business, and packaging it to present to prospective buyers is a full-time job! Fortunately, small and mid-sized business owners looking to sell can get help from the services of middle-market business brokers like Prime Investments. An experienced broker like Prime has the expertise and knowledge to prepare a comprehensive business valuation that takes into account all of the local and industry factors, as well as recent sales in your sector.
It's the broker's job to find and detail all of the Adjusted EBIDTA components to show the true profitability of your company and to evaluate all of the other factors that may affect its value. The broker then presents this information in a way that portrays your company in its best possible light. In this way, the broker can defend a strong valuation and achieve a sales price that meets, or even exceeds, your expectations.
If you are serious about selling your business, getting professional help to assess the fair market value for your company is a wise choice.