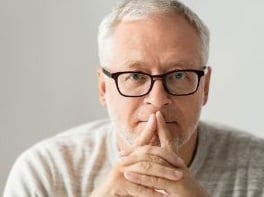 Many business owners consider selling their businesses as retirement age approaches. But choosing the right time to sell can be difficult. Here are some signs it's time to sell your business.
You're Unmotivated
If managing your business feels like a chore, it may be time to sell. Many business owners find that the passion they had when they started out just isn't there anymore. The long hours, the stress, the sacrifices made, the challenges overcome, all take their toll over time. You aren't excited about coming to work anymore—but you force yourself to do it. This is a common experience, called "owner burnout," and it's a key sign that it is time to sell your business. If you delay selling and hold on, it is very likely that your lack of enthusiasm will cause the business to start to decline. It's best to heed the signs and sell your business when you are on top!
The Economy is Strong
Your business may be doing great, but the price you can achieve in a sale depends not only on your business, but on larger economic factors as well. For example, what do interest rates look like? If interest rates are high, the buyer's payments on acquisition debt will also be high, and that will restrict the value that he can afford to place on your business. If, on the other hand, interest rates are low, debt payments will be low, and the buyer can afford a higher purchase price. Economic forecasts are important as well. If the economy looks like it is going to fall off a cliff, it would be hard to sell your business at any price. If, on the other hand, the economy is expected to grow, buyers will have confidence and are motivated to buy. Clearly, the best time to sell your business is when the economy is strong and interest rates are low.
Your Company is Outgrowing Its Management Structure
It's great to be successful, but sometimes success brings problems as well as rewards. You are the best in your market at providing the product or service your company provides. You are not only successful, but an expert in your field. People come to you for advice. But while you are an expert in your product or service, you are not an expert in the other skills—finance, HR, compliance, marketing, etc.—that running a business of your size requires. At some point, growth requires that you add levels of management—a first level, second level, third level, etc. Each time you do this, it adds overhead and eats into your profits, at least until the company grows enough to make up the difference. A signal that it's time to sell your business is when your business is running at full capacity with the people you have. Sell your business while your margins are high and before your need to reinvest in the company!
Retirement Doesn't Look so Bad
You've worked for decades to grow your company and achieve financial security for yourself and your family—you've earned your retirement. If you find yourself thinking more about traveling, playing golf, and spending time with your family, that's a sure sign that it's time to sell your business. It's your life! Don't just daydream—take advantage of what you have achieved before it's too late to enjoy it!
If you notice any of these signs that it's time to sell your business, we recommend contacting us at Prime Investments.
Just click here or call us at 240 290-5000 to confidentially discuss your situation with your Prime Advisor.
At Prime Investments, we're dedicated to selling your business to the right buyer at the right time and at the highest possible price. We maintain complete confidentiality in the sales process and, unlike other business brokerage firms, we never charge up-front fees. We get paid when you do—when your sale is complete.