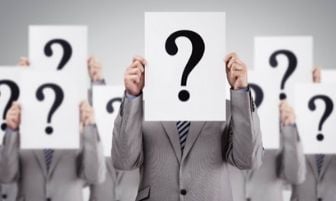 If you are thinking about selling your business, it's important to understand that different types of buyers for your business will have different motivations, concerns, and processes. Your professional business broker advisor will help you navigate among the different types of buyers and help you to find the buyer who will give you the best deal and carry your business forward successfully.
Entrepreneurial High Net-Worth Individuals
Individual buyers either have previously run businesses themselves or are first-time buyers who possess the general business skills needed to manage a business like yours. These buyers put up their own money and/or take on the risk of borrowing money to buy a business. Individual buyers have a lot at stake and tend to be cautious throughout the process. While it sometimes takes a bit more patience and hand-holding to get a deal done with an individual buyer, once he is comfortable that your company represents a safe investment, the entrepreneurial individual is often the perfect buyer.
Private Equity
While it's unlikely that small to mid-sized business owners will see large financial players or huge hedge funds show an interest in their company, smaller private equity groups often purchase businesses in the $1–50 million range. These groups are composed of investors who pool their money to acquire portfolios of businesses. They might involve several members of a wealthy family, where the family wealth itself is the "business," or they may simply be a group of experienced investors, successful enough not to need outside financing, who see the potential in a mature business that can benefit from professional management when the founder is ready to move on. Private equity funds look at numerous businesses. If they like yours, they can make a quick decision and usually are willing to pay a strong price.
Other Companies in the Same or Related Industries
Companies in your industry or a related field often find that acquiring businesses in the same or related field is the quickest route to growth. These companies might have an interest in purchasing a business in a particular location to expand their geographic reach. Location might make a difference, so if, for example, your business is in Virginia, look for a business broker with experience selling Virginia-based businesses. While selling to a direct local competitor can risk breaching confidentiality, a company in your industry but not in your area (or in your area but who is not a direct competitor) can be a good buyer who will understand the value of your business and is willing to pay a good price.
Different types of potential buyers for your business will approach the purchase differently—as an opportunity to expand their market share in your industry, to add to their portfolio, or as a chance to strike out on their own. All these motivations will drive how these buyers value your business and what information about your business they'll look at most closely.