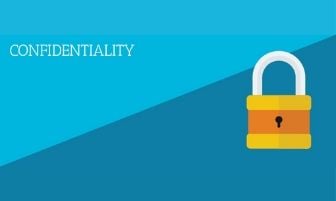 Selling a business isn't like selling a house. If you want to sell your house, you hire a real estate agent who puts a sign in your front yard for the world to see, puts an ad on the MLS, and generally tries to get the word out to as many potential buyers as possible.
Selling a business is completely different. When a business owner decides that now is the time to sell, they must understand why confidentiality is critical in selling a business.
Reputation
Concluding the successful sale of a business depends on maintaining the business' profitability and attractiveness to prospective buyers while the selling process is going on. If news gets out that a business is for sale, the first assumption many people make is that the business is failing. Stopping those rumors before they start by maintaining confidentiality is critical to attracting qualified buyers.
Employees
Nothing gets employees busy updating their resumes faster than finding out that their company is for sale. They worry that the new owners won't keep them. Uncertainty is the enemy of productivity and continuity, and business owners who are looking to sell need both. Key employees have experience and knowledge that is integral to the business's value. Buyers want to know that they can pick right up where the previous owner left off and keep a successful business moving forward. They don't want to spend their first year rebuilding a workforce and trying jump-starting what had been a thriving enterprise before key employees got scared off by learning prematurely about a sale.
Competitors
Learning that your business is for sale will likely cause your competitors to intensify their efforts to woo your customers (and employees) away. Most competitors won't be able to resist the temptation to spread the word. They'll seize on the opportunity to make your business look unstable and present themselves as the safer alternative.
Vendors and Creditors
Vendors and creditors get nervous when they hear that a business they work with is for sale. They may wonder what will happen to their invoices and their loan payments – they may stop entering into new agreements or think twice about renewing existing ones.
You may wonder how to sell your business at all if you can't tell anyone it is on the market. That's why the services of a professional business broker are so valuable. Brokers know how to attract serious buyers while maintaining strict confidentiality when selling your business. Whether you need a construction broker for your construction trades business or a broker that specializes in manufacturing, IT, or healthcare businesses, Prime Investments can help—and help ensure confidentiality in selling your business.