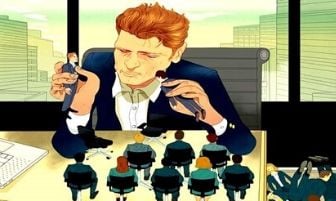 Finding the right business broker requires every bit as much forethought and
consideration as deciding to sell your business
in the first place.
Before you make any inquiries, learn how to choose the right business broker.
Confirm Their Commitment to Confidentiality
Even sniffing around to get referrals and checking references can compromise confidentiality. It is critically important to keep your intention to sell your business secret. Do some research on your own and narrow down a list of possible brokers for your business and interview them. When you talk to candidates, your first question should be, "What steps do you take to ensure confidentiality?" The broker should have a set of procedures in place that ensures confidentiality and minimizes the chance that word of a potential sale of your business can get out.
Establish Experience
Ask any business broker candidate how many deals they've successfully concluded in the past year. Of those, ask how many were in an industry similar to yours, and how many were of a similar size. If yours is a mid-tier kind of business, look for a middle market business broker who understands the issues involved in selling similar-size businesses in your geographic area. Experience counts when considering how to choose the right business broker.
Avoid Upfront Fees
Some brokers charge lots of up-front fees – fees for providing an appraisal, fees for "packaging" your business (creating the prospectus), monthly retainers – fees that they keep whether they sell your business or not! And then, if they do sell your business, they get another fee! Other firms operate strictly on a success fee basis - they get paid only when the sale of your business actually goes to closing. Beware of any business broker who asks for money upfront. If the broker has confidence in his ability to sell your business, he should be happy to earn his commission when the deal is done and get paid when you do - at the closing table.
Trust Your Instincts
You will spend a lot of time with, and share a lot of information with, the broker you choose to help you sell your business. If you don't feel comfortable with the broker, it's not likely you'll get a deal done. Be honest with yourself about whether you think you can create a good working relationship. If you don't feel the broker listens to your concerns, or doesn't respond to your inquiries promptly, look elsewhere.
Stay Local
You should meet with your broker, in person, eyeball to eyeball, before you make the decision whether or not to hire them. Is this a firm that you can trust to successfully guide the sale of your business and achieve the results you want? Choose a broker who is nearby and accessible. Although the buyer may come from out of the area, the broker needs to be local so that he can guide the process, attend meetings, assess personalities, anticipate and solve problems, hold hands, negotiate, cajole, etc. – to do whatever is necessary to get the deal done. A broker's work simply cannot be "phoned in".
Prime Investments has the experience, the contacts, and the expertise to help sell businesses in Maryland, Washington, DC, Virginia, Pennsylvania, and Delaware, with a nationwide roster of buyers looking for businesses like yours.