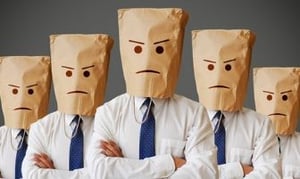 It is critically important to keep your plans to sell your business confidential until the sale has closed. The best time to tell your staff is after the transaction is completed. Here's when and how to tell your employees you are selling your business.
Keep Mum Until the Deal is Done
is to not disclose your intention to sell your business to anyone, except your outside lawyer and accountant. If employees get wind of your plans, they may get nervous and begin looking for a new job. Clients and customers who hear about it could lose confidence in you, and lenders may withhold credit. No good can come of announcing your plans.The best course of action
A business broker helps to maintain confidentiality by keeping communications with potential buyers away from your business. Work with a business broker you trust to maintain absolute confidentiality. For example, if yours is a manufacturing operation, interview several manufacturing business brokers and choose a broker that gives you confidence that he can maintain confidentiality and is familiar with issues specific to your industry.
In rare circumstances, the buyer may require information that
only your controller, CFO, or other key employee can provide. If you need an employee's help to complete the sale, tell them only what they need to know, and only when they absolutely need to know it. In some cases, the buyer may insist on meeting with key employees before closing to be comfortable that these employees will stay with the company after the sale. Only allow these meetings to occur at the very end of the process—a day or two before closing and after all other contingencies have been satisfied. And even then, keep these occurrences to an absolute minimum and impress upon the employees involved the need to keep their knowledge of the impending sale confidential from their coworkers.
After the Closing, Call a Meeting
Now that you've sold your business and have closed the deal, you need to tell your employees. Call a staff meeting and explain what has happened and why. You will be speaking to the people who made your company successful and attractive to a buyer. Speak from the heart and tell employees how much you appreciate their hard work. Reassure them that you have chosen the buyer carefully, and the sale means the business will continue to grow and thrive. Explain that you will still be around for a period of time to ease the transition.
In order to minimize employee apprehension about what the change in ownership means for them, you should introduce the new owner to the team as soon as possible. When the new owner speaks to the employees, he should mention how you spoke highly about them all and reassure them that everyone's job is secure and that he is not planning any immediate changes.
Deciding when and how to tell employees you are selling your business is tough, and actually doing it may be even tougher. A seasoned, professional business broker should be engaged who employs proven methods to ensure confidentiality, and who can advise and guide the seller as to the proper timing and context of informing the employees about the sale.